Switch Game Reviews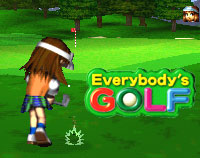 What the accessible gaming community desparately needs NOW, is for more people to start posting reviews of good and bad games. Fortunately there is now a centralised place for people to do this: The Special Effect GameBase. You will find a growing number of one-switch game reviews here alongside some very useful accessible gaming information.
One-switch reviews and news sites
Other useful game review sites
AbleGamers - Various reviews including some for one-switch games.
Deaf Gamers - A superb games review site aimed at deaf gamers.
Game Trailers - Video clips of console and PC games.