XAC Mini Joystick
£95 standard X1/X2
£105 lighter strength X1/X2
+£10 USB version (thumb-click L3 or R3 only)
+£10 USB WASD keyboard version


Xbox Adaptive Controller compatible joystick. Thumb-stick in a 6.5cm square box. Connect thumb-stick click to any switch socket on the XAC.
Please feel free to e-mail for further information and for ordering details.
---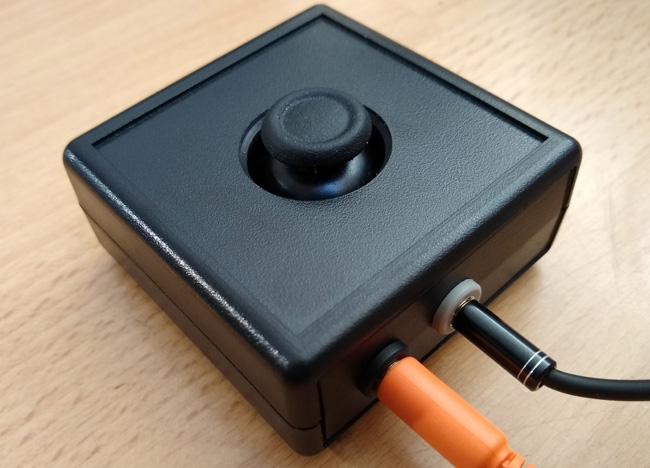 Velcro base (hook/rough style).
1 cable to connect stick to X1/X2 XAC port.
1 cable to hook thumb-stick click to any switch port.

Stick extensions / more pronounced fitting upon request.
N.B. The PS4 thumb-stick cap can easily be removed for cleaning or replacing. Please note this may present a choking hazard for some users. If so, please request for it to be glued into place or use and store under responsible supervision. Additional customisation for lighter use is possible as seen by NMA Gaming.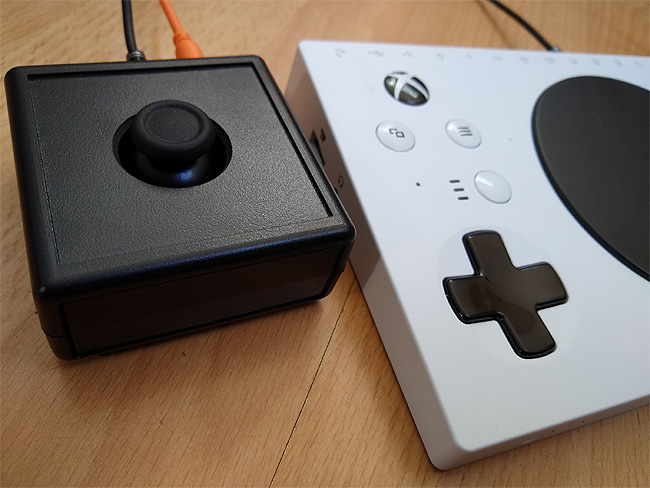 Joystick connections at the back of the box are grey socket for the 4-prong thin cable to X1/X2. Black socket to 2-prong cable to any switch socket. Alternative USB option offers a simpler connection.