Lightweight PS4 HORI mini
£150 (plus postage)
+£45 Brook Playstation 2 adapter


A light pressure controller for those who can reach the sticks and buttons on a standard gamepad, but struggle with how stiff they are.

PC, Nintendo Switch, Sony PS3 and PS4 compatible (*).


Please e-mail for further information and for ordering details. Red, blue or black versions available upon request.
---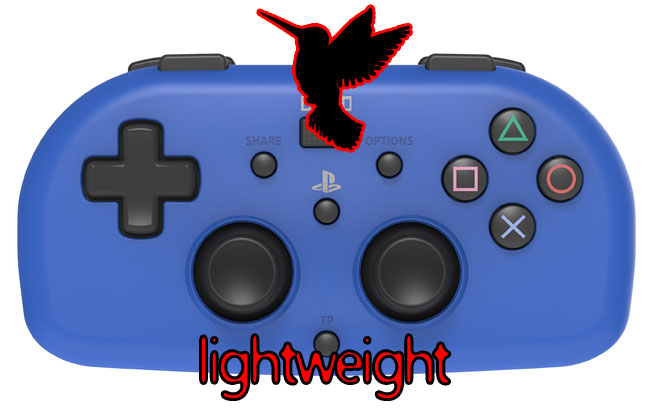 Both sticks fitted with lighter springs and buttons.

Buttons all lighter pressure.

Sensitivity booster button for sticks, L2 and R2, via the supplied Titan adapter. Slot 0 the least sensitive, Slot 4 the most sensitive.

6 free Titan slots give the potential for custom modifications, remapping, latching and so on.

25g pressure or less to activate thumb-sticks.
Custom PCB designed by sixty four pixels.


*: These controllers have no rumble motors, no touch-sensor (beyond touch-click), and no motion sensors.


---