GCM 1 Handed Adapter
---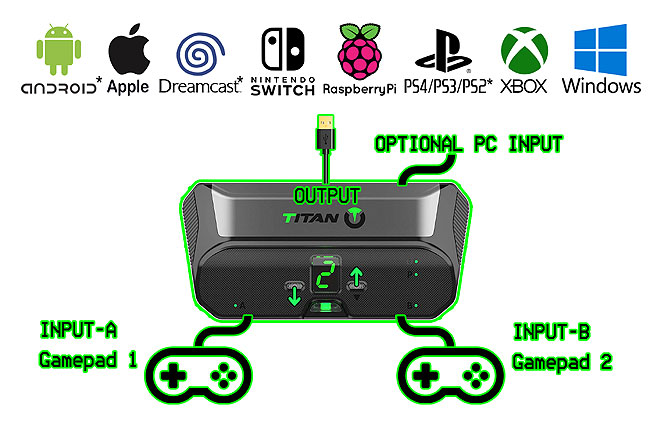 ---

£110 GCM XAC Adapter
+£50 Bluetooth module
+£45 PS4 gamepad (sans rumble motors)
+POA Joy-Con kit


The Game Control Mixer: 1 Handed Adapter offers many ways for one-handed play.

> Instructions.

> Convert various off-the-shelf controllers for one-handed play. Controllers can be supplied upon request.

> Use on PC, Playstation (PS3 and PS4),Xbox One, Nintendo Switch and Raspberry Pi. Other machines can be made compatible such as iOS, but these may require extra bits. PS5 connection help here.

> Use a PS4 (or other) controller for purely left-handed or purely right-handed play. Wired or wireless with blue-tooth module.

> Use 2x Joy-Cons as a single controller (requires Bluetooth module).

> Use 1,2 or 3 controllers at once. Standard controllers or things like the XAC.

> 24 Thumb-stick modes can make play more comfortable. Change either stick to any mode at any time. These include d-pad, ABXY/shapes, mashing, driving, exploring and more.

> Use SHIFT button (-/touch/select) for quick access to out-of reach buttons.


> Can act as a PC Mouse or Gamepad on the press of a button.

> Use Speech and other PC controls via an optional PC link.

> Basic Remapping options possible.



> Game Booklet (1 Stick + 2 Button games).
> Videos below show a little of GCM power.


Please get in touch for more information, customisation and purchasing details.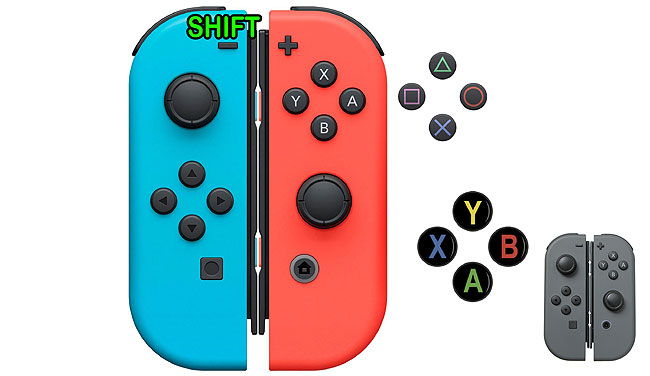 ---
---
PS4 joypad recommended for standard gamepad use converted to left only or right only play (not supplied).


3D print guides for Single hand Joy-Con adapter RIGHT, LEFT and ALTERNATIVE via Vexelius on Thingiverse. See Rami Wehbe's OneHandDeisgned.com. Also availble on eBay.