4 Switches Stick
£85 4 Switches Stick bat/ball top (plus postage)
£105 4 Switches Stick crown bat top (pictured)


A digital joystick that can connect to any four accessibility switch sockets. For instance to act as a D-pad on an Xbox Adaptive Controller as pictured below.
Please feel free to e-mail for further information and for ordering details.
---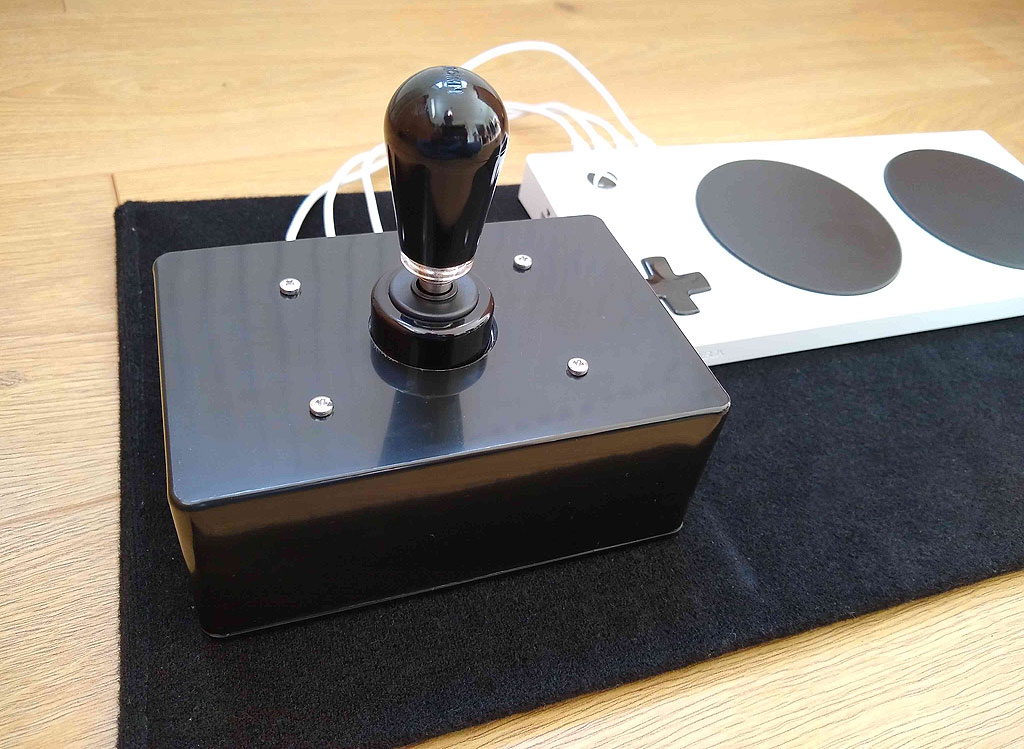 8-way Joystick access to d-pads, ABXY, or any of the switch sockets available.

Comes with 4x 1m black or white patch cables.

Joystick styles are basic ball or bat tops, or upgraded Crown CWL-309 stick. Customisation upon request including cable lengths and colours.

Joystick only. Xbox Adaptive Controller, and Ability World TechPad 480 not supplied.