Switch Adapted Water Pistol
Out of stock

Two-switch accessible deAO battery powered water-pistol. 76cm long. Durable plastic. One to spray. One to "reload" after 23 seconds of use.
Please feel free to e-mail for further information and for ordering details.
---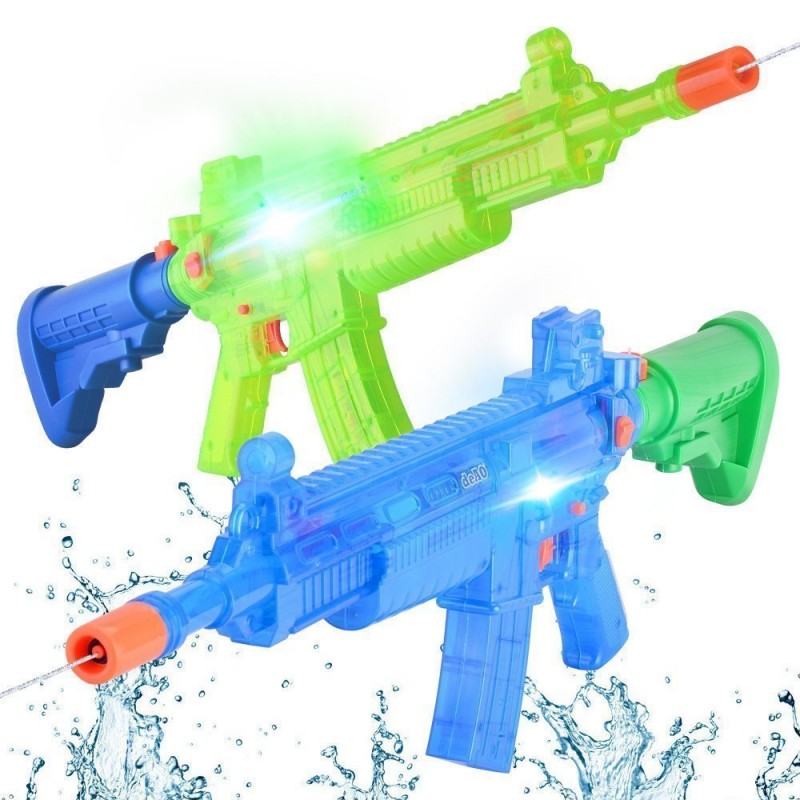 Use with an accessibility switch (3.5mm plug).
Several points to help mounting the water pistol.
4x AA Batteries required (not supplied).
One-switch to fire. Second switch (or use orange push-button) to "reload".

N.B. ONLY Load/Remove the water chamber with the gun pointing upwards.

Uses include: Water your plants; Play target practice outdoors or in your bath; Use watered down coloured inks to create splatter art; Cool your dog down on a hot day; Clean a dirty relative; Spray your neighbour then hide; Wash a car (very slowly); Fill the bird bath; Rinse off the dishes; Fill water balloons; Squirt yourself; Fill an animal's water dish; Spray clothes for ironing; Cool off a friend after exercising; Give players a drink at athletic events; Write water messages on the pavement; Shoot at paper targets; Wet down someone's hair when getting a haircut; Have fun!