GCM Accessories
---
---
The following accessories are recommended for use with the Game Control Mixer. Click on the images below for more details.


Joysticks
JOYSTICKS: A range of high-quality analogue joysticks. All come with an extra switch socket (normally for the L3 and R3 buttons) and Velcro base. Customisation upon request.



Mini Joysticks
£85 GCM100 Mini Joystick
£95 GCM100 Mini Joystick light-pressure
These sticks are the same size as those found in PS4 gamepads. They are fitted with a hook-side Velcro base. Additional custom slots can be offered to further reduce the amount of strength needed.


Chunky APEM Joysticks

£135 Chunky APEM small with three tops
£140 Chunky APEM large
+£35 MERU cowbar extension
+£40 Aluminium heavy duty case

Very high-quality analogue control. All supplied with three pop on and off tops. The MERU cowbar option fits rigidly by tightening a small grub screw. Tool supplied.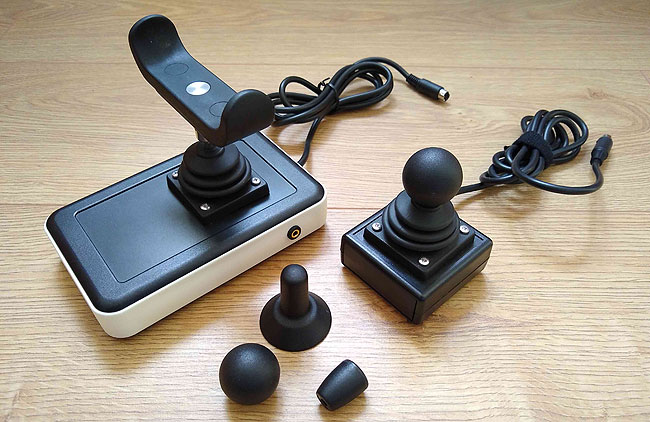 GCM100 Mini Stick (CM/J1)

£95 Joystick mini-light force.
+£36 Hand Support HS1 (fitted with sponge)
+£30 Hand Support HS2

Note: This style of light-pressure stick can be mounted flexibly for finger tip control. See Celtic Magic for more info.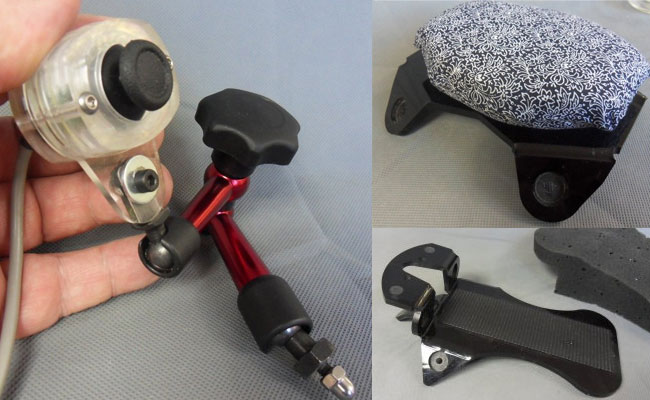 ---
Adapters
ADAPTERS: Connect your Titan Two to other games machines using adapters and the correct set-up advice.



ADAPTERS
£5 Android adapter (standard OTG cable)
£5 PC link-up cable (standard micro USB cable)
£35 Playstation 2 adapter (pictured above)
£45 Dreamcast adapter kit
POA Amiga/Atari adapter kit


---
Mounts
MOUNTS: Most of the items above are intended to be mounted onto loop Velcro. The following can help.

POA Trabasack Curve Connect - or buy direct
POA Maxcess Switch Tray - or buy direct
POA Velcro (soft loop)
---
Games
GAMES: This area focusses on gamers who use a single stick, and optionally 1-3 buttons or sip-puff.





RETROPIE

£66.59 RetroPie (sold at cost). This packet of cards sized UK computer is capable of running a wide range of brilliant games and activities. Comes with all you need for use with the Game Control Mixer.


Please get in touch for more information, custom orders and purchasing details.