OneSwitch Switch Interface
£45 acts as joystick buttons 1-3
£45 acts as key-presses SPACE, TAB, Enter (pulsed)
£45 acts as key-presses (momentary)


A very simple USB switch interface for 3 sockets normally acting as Joystick buttons 1,2 and 3 to be used with the likes of JoyToKey or a Titan Two.

Customisation options upon request include: more sockets, alternative key-presses and different boxes.


Please feel free to e-mail for further information and for ordering details.
---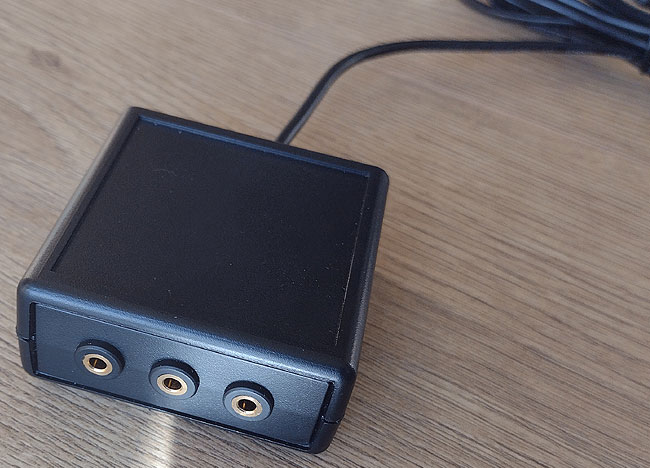 Aimed at gaming use. Works well with most of the games in the OneSwitch library with JoyToKey. Also with the more advanced One Switch Pulse system for more complex games.

Key-presses are SPACE bar, Enter and TAB normally if chosen. These can be changed upon request.

Works with almost all accessibility switches with a standard 3.5mm mono plug such as the SANWA switch below (not supplied).