XAC Switch to Joystick Box
£75 Switch to Joystick Box (plus postage)


PC, Xbox Adaptive Controller and HORI Flex compatible box for UP, DOWN, LEFT and RIGHT directions. Makes XAC and HORI Flex use more complete for switch users.
Please feel free to e-mail for further information and for ordering details.
---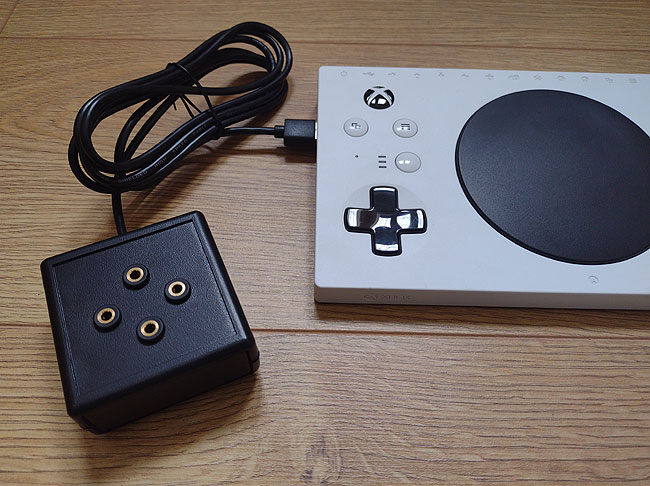 Easy access to left-stick or right-stick movement from switches.

Long USB cable.

More switch sockets and different box upon request.

1x Switch to Joystick interface box only. Xbox Adaptive Controller, Switches etc. not included.

Originally built for NMA Gaming in the Netherlands.

Arduino based with thanks to Graham Law of Celtic Magic for coding.