£140 (plus postage)
This one-hand controller provides access to PS3, PS4, Raspberry Pi, Xbox 360* and Xbox One**.
Using the "L1" button, repurposed as a special "SHIFT" button, it's possible to set the controller up in a wide variety of ways. The stick can behave as a left-stick, right-stick, d-pad, shapes-stick or hybrid stick. The buttons can be given extra functions too.

View the instruction manual here. Please feel free to e-mail for further information and for ordering details.
---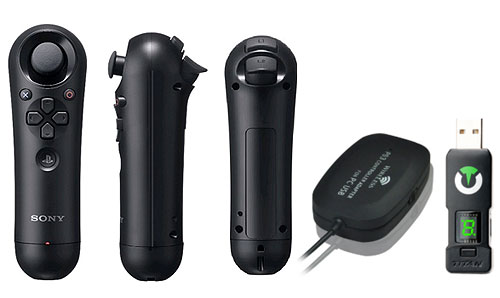 ---
• Official SONY quality controller, fitted with a new battery.
• Wireless adapter allows for wired or wireless play.
• Custom modes improve comfort in driving and exploration.
• Touch-pad and six-axis emulation suitable for some games.

* Xbox 360 requires a wired Xbox 360 controller for authentication.
** Xbox One requires a standard Joypad to be connected at start-up.



---