POA
---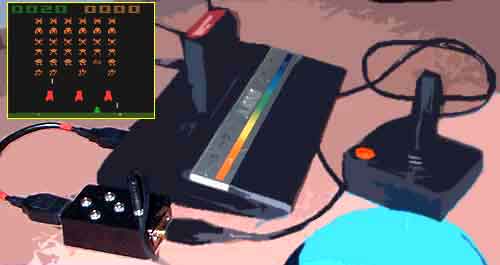 ---
• Great for two player games either competitively or in teams.

• Cause and Effect learning. Also suitable for teaching up, down, left and right.

• Virtual vs. Real games: Play Darts, Pool, Snooker and even Golf using switches against people playing the real thing at the same time.

• Explore the heritage of video games.

• Experiment with art, music and light synthesisers 8 and 16-bit style.
Useful LINKS One Switch Gaming - Much information on how to make games machines accessible, games reviews, links and access campaign.
D.I.Y. - Step by step guide for creating your own Atari Retro Switch Interface.
---