Ultra Light Switch
£26 each + p&p

The Ultra-Light switches are ideal for small pressure from a finger or other part of the body.
Accessibility standard switch (3.5mm plug).
Very light pressure (~28g).
Change colour with hard-wearing stickers.
Supplied with sticky base.
4.5cm x 1.6cm x 1cm high (6mm high at base).
Please feel free to e-mail for further information and for ordering details.
---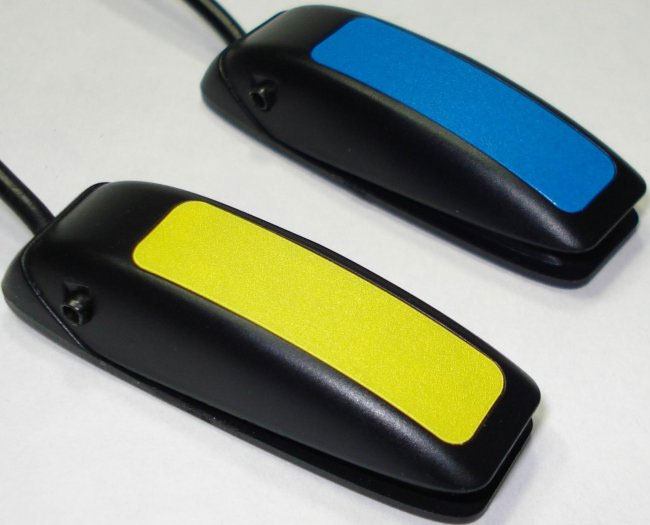 ---